message_ceos
MESSAGE OF CEO COMMANDER
Dear all,
It is with great pleasure that I welcome you to the F.D.R. Ethiopian Air Force web portal.
I am proud of the work we do to create this official and secured web portal to reach out to the entire air force family at different parts of the world. I want to say thank you and congratulations for all the staff working on this project.
Air force is adhering to the highest standards through renovating the working environments, capacity building, improvement of the general performance through different aviation and air defense projects to confirm operational readiness and technology & knowledge transfer.
Yilma Merdasa
M/General F.D.R.E Air Force Commander
The sky is ours!
air_base
ETAF Air Force AIR BASES
ETAF Air Force air bases
ማዕከላዊ አየር ምድብ
CENTRAL AIR BASE
Located in HarerMeda, Ethiopia
ምስራቅ አየር ምድብ
EASTERN AIR BASE
Located In Dire Dawa, Ethiopia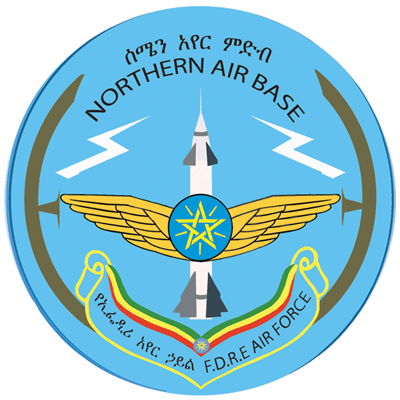 ሰሜን አየር ምድብ
NORTHERN AIR BASE
Located in Mekele, Ethiopia
ምዕራብ አየር ምድብ
WESTERN AIR BASE
Located in Bahir Dar, Ethiopia
Mission , Vision & Core Value
Mission , Vision & Core Value
Vision
To be one of the leading air forces in Africa by 2030, through innovation and utilization of modern technology and professional human resource and prompt reaction to defend Nation's air territory.
Defend FDRE air and space from any adversaries and confirm air superiority in order of secures our country.

Independently destroy operational and strategic targets.

Providing close air support for our land and Special Forces.

Prompt action for any natural and manmade disasters.

Participate and accomplish regional, continental and international UN peace keeping missions.

Build electronic war fear and cyber resilience capabilities.
Values
Integrity first

Serve before self

Excellency in all we do
services
SERVICES
Additional service (up on payment for any gov`t or private sectors)
commanders2
Senoir Commanders
Senoir Commanders